June 27, 2012: Superman & Batman Team Up in New LEGO Movie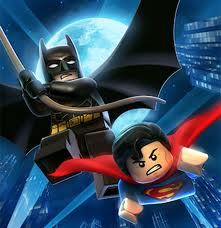 Fans who have waited eagerly for years to see a big screen team up of Warner Bros.' two marquee superheroes, Superman and Batman will finally get their wish granted in the form of a new LEGO movie.
Variety reports that the "Cloudy With a Chance of Meatballs" team of Phil Lord and Christopher Miller will be directing the new film, "Lego: The Piece of Resistance" which will feature a hybrid of live-action and Lego-based animation.
Casting is currently underway with "Parks and Recreation" star, Chris Pratt set to voice the film's lead character, Emmet who is an ordinary, law-abiding, Lego mini-figure who is mistaken for the most extraordinary MasterBuilder. He's drafted into a fellowship of strangers on a quest to stop an evil tyrant from gluing the universe together.
Will Arnett will provide the voice of Batman while "21 Jump Street" star, Channing Tatum is currently being courted to voice Superman. Tatum has not yet committed due of his busy schedule which includes Sony's "White House Down," Bennett Miller's "Foxcatcher," a big-budget sci-fi pic from the Wachowski siblings and a "Jump Street" sequel.
According to the Variety report, Warners brought on Chris McKay, director of Adult Swim's stop-motion animated comedy "Robot Chicken," last November to serve as co-director under Lord and Miller. Dan Lin and Roy Lee are producing.
Oz-based vfx-toon house Animal Logic will be in charge of animation which is expected to comprise roughly 80% of the new film. "Lego: The Piece of Resistance" was greenlit late last year and is scheduled for release on February 28, 2014.
"Lego" has been in development at WB since 2008, when the studio began working with the toymaker on a family comedy based on the popular building blocks, tapping scribes Dan and Kevin Hageman to write the script.