June 4, 2011: "Superman: The Movie" Screening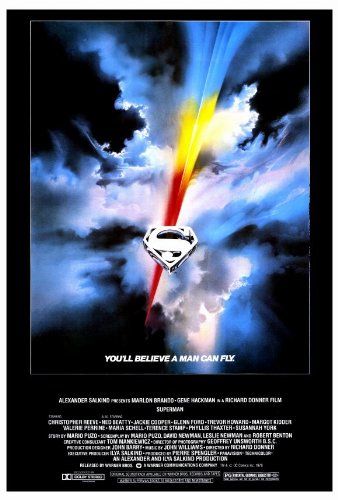 As part of their Summer Nights Film Series, the Indianapolis Museum of Art will feature a special screening of "Superman: The Movie" on August, 26th at 9pm.
Richard Donner directed the film, which stars Christopher Reeve as Superman, as well as Gene Hackman, Margot Kidder, Marlon Brando, Glenn Ford, Phyllis Thaxter, Jackie Cooper, Marc McClure, Valerie Perrine and Ned Beatty.
The film depicts the origin of Superman, from infancy as Kal-El of Krypton and growing up in Smallville. Disguised as reporter Clark Kent, he adopts a mild-mannered attitude in Metropolis and develops a romance with Lois Lane, while battling the villainous Lex Luthor.
From June to August, the popular Summer Nights Film Series features movies every Friday evening in the IMA's amphitheater. Pack your lawn chair and your picnic, and come hang out in the IMA's backyard.
Tickets are $5 for IMA members and $10 for the general public. For more information, visit http://www.imamuseum.org/programs/films.