May 8, 2017: Jesse Eisenberg Attending Wizard World Philadelphia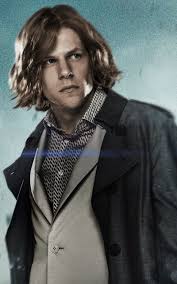 by Neil Cole

Actor Jesse Eisenberg will make his Wizard World debut at the upcoming comic-con in Philadelphia which takes place June 1st - 4th at the Pennsylvania Convention Center.

Eisenberg is well known for such starring roles as Lex Luthor in "Batman v Superman: Dawn of Justice" and Mark Zuckerberg in "The Social Network" as well as lead roles in "Now You See Me," "Adventureland," and "Zombieland".

Eisenberg will be in attendance at Wizard World Philadelphia on Saturday, June 3rd and Sunday, June 4th to greet fans, sign autographs, pose for photo-ops and conduct an interactive fan Q&A.

For more information of to purchase tickets, please visit WizardWorld.com.