May 8, 2017: "Justice League Dark" Director Discusses His Vision for Film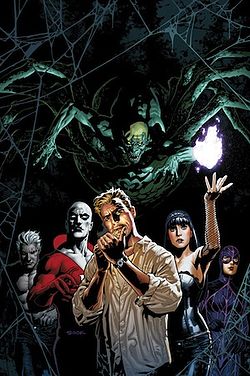 by Neil Cole

In a recent interview with Cinema Blend at the Los Angeles press day for "The Wall", director Doug Liman briefly touched on his plans for the upcoming "Justice League Dark" film revealing that it will be uniquely personal and small blockbuster:

"I think people will be surprised how character driven and how intimate 'Justice League Dark' is -- in kind of a field of bloated comic book movies, " stated Liman. "We've found a way to do something that's actually really personal and small, and that's my goal. [My new movie] The Wall is about character. The scenario allows me to dive into what I think is... I just love people! I love putting people in crazy situations. For John Constantine, we have an amazing set-up for him for Justice League Dark that's really human."

The film has been in development for a long time with Guillermo del Toro attached to the project for many years before ultimately stepping away which led to Liman taking over the reins in August, 2016.

While no cast or release date has been officially announced, the roster of supernatural characters to appear in the film has been previously reported to include John Constantine, Swamp Thing, Deadman, Zatanna and Etrigan the Demon.

An animated version of 'JUstice League Dark' was released in February, 2017 and featured the voice talents of Jason O'Mara as Batman, Matt Ryan as John Constantine, Camilla Luddington as Zatanna, Nicholas Turturro as Deadman, Ray Chase as Etrigan the Demon, and Roger Cross as Swamp Thing.

It remains to be seen if any cast members from the animated film will be featured in their respective roles in Liman's big-screen adaptation of supernatural team.