April 7, 2017: Henry Cavill Wears Classic Superman Suit in Costume Test Photo
by Neil Cole

Director Zack Snyder has shared the following image of Henry Cavill's first costume test on his Vevo page in which the actor wore a replica of classic suit worn by Christopher Reeve in the original Superman movies.

Accompanying the photo, Snyder offered praise for Cavill stating, "I knew when I saw him he was my Superman":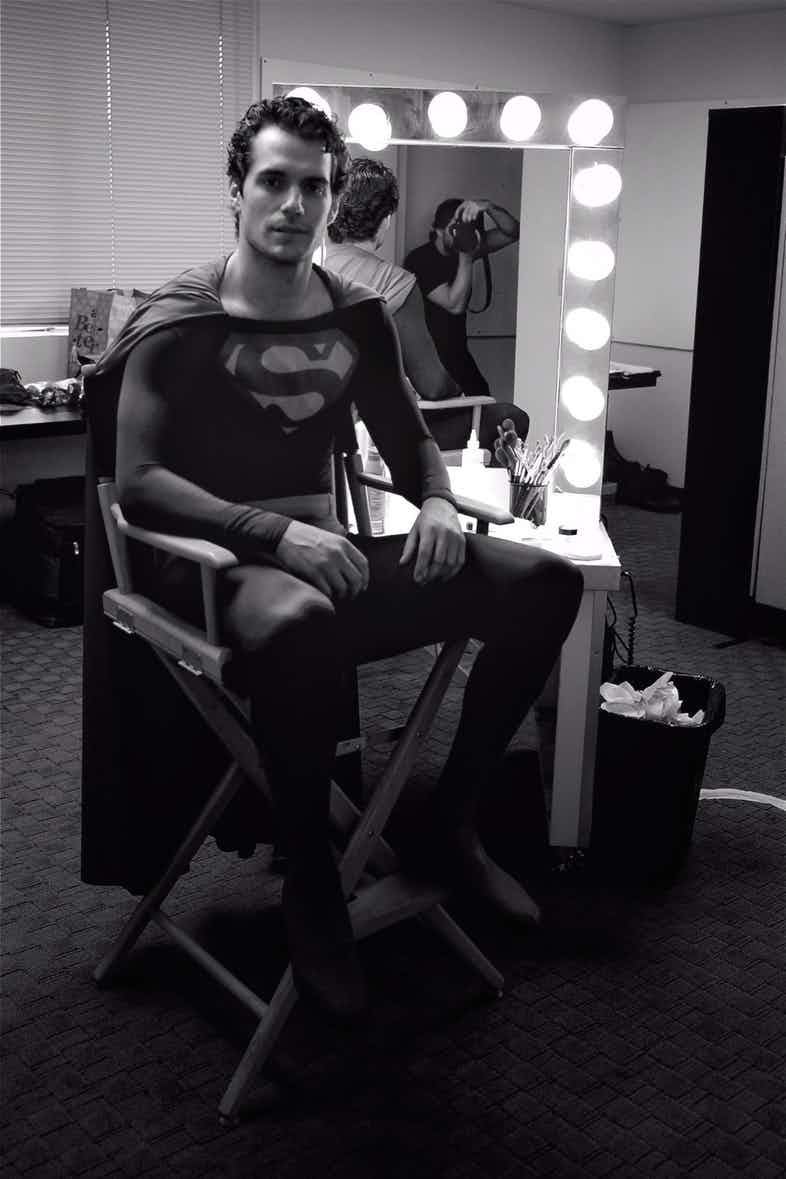 In addition to this costume test, Cavill also wore a Superman costume featuring an original design when he screen-tested for the lead role in the cancelled film project, "Superman Flyby". Actor Brandon Routh would also audition for this film which led to his eventual casting as the Man of Steel in "Superman Returns".
Although he was noticeably absent in the latest "Justice League" trailer, Cavill will return as Superman in highly anticipated film. However, details on how his character returns from the dead and the amount of screen-time Cavill will be featured remain to be seen.
"Justice League" premieres in theater worldwide on November 17th.