March 14, 2016: Matthew Vaughn Reportedly Being Considered to Direct "Man of Steel 2"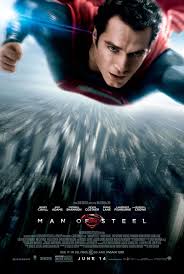 by Neil Cole

Warner Bros. is reportedly considered director Matthew Vaughn ("X-Men: First Class," "Kingsman: The Secret Service") to helm directing duties on the long-rumored sequel to the 2013 blockbuster film, "Man of Steel".

According to Collider, the studio is in early discussions with Vaughn about taking over the director's chair from Zack Snyder for the Superman sequel but that an actual deal is still a good ways down the road at this point.

Should Vaughn ultimately decide to pass on "Man of Steel 2", inside sources state that Warner Bros. will continue to reach out to him for one of their other upcoming DC Extended Universe movies.

Whatever Vaughn's ultimate decision may be, many Superman fans should find it exciting to know that the studio is finally moving forward on plans for "Man of Steel 2" which has only been a rumor up until now.

Henry Cavill will obviously once again star in the lead role of Superman following his portrayal of the Man of Steel in "Batman v Superman: Dawn of Justice" and the highly anticipated "Justice League" film which releases nationwide this November.