February 15, 2012: Michael Rosenbaum Makes Directorial Debut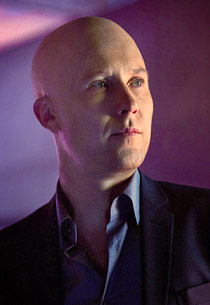 Deadline reports that former Smallville star, Michael Rosenbaum will direct and star in a new film entitled "Old Days."
The film will mark the actor's feature directorial debut after recently completing "Fade Into You," a horror-thriller short which is currently in post-production.
Morena Baccarin, who currently appears on the series Homeland will also star in the film which is slated to shoot beginning March 5th with co-stars Sarah Colonna, Harland Williams, Jay Ferguson and Kris Palohu. The film follows Jim Owens (Rosenbaum), a discouraged actor who returns home to Indiana for his 15th high school reunion. There he gets into mischief with his friends and falls for his high school sweetheart (Baccarin). Rosenbaum is producing under the Rose & Bomb Productions banner with Kim Waltrip, whose film Outrun starring Kristen Bell, Bradley Cooper, Dax Shepard, Kristin Chenoweth is scheduled for release on August 24th.
Rosenbaum starred as Lex Luthor for seven seasons on Smallville and has ties to other superhero properties, providing voice work for such animated series as "Justice League," "Static Shock," and "Batman Beyond."