Win a Vinyl Copy of the "Justice League: Original Motion Picture Soundtrack"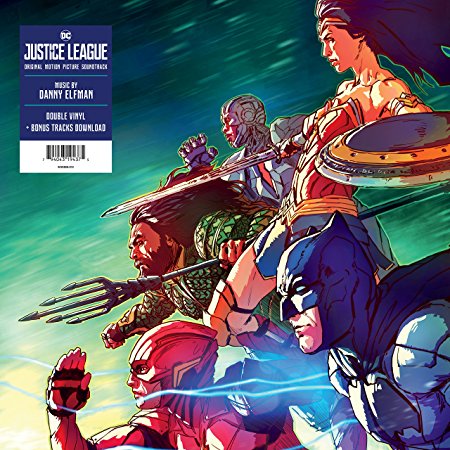 by Neil A. Cole

Thanks to WaterTower Music, the Superman Super Site is proud to offer one lucky individual the opportunity to win a vinyl copy the of "Justice League: Original Motion Picture Soundtrack".

The album features one of the industry's most versatile and accomplished film composers, Danny Elfman, who is returning to score a DC Super Hero film for the first time since 1992's Batman Returns.

While bringing his celebrated and unique approach to the Justice League score, Elfman also gives DC fans some special familiar moments. Utilizing memorable character themes to tell the musical story, he incorporates and re-interprets iconic music from past films, including John Williams' Superman theme, Hans Zimmer's Wonder Woman theme, and his own Batman theme.

The soundtrack also features a blistering version of The Beatles' "Come Together" by electrifying virtuoso guitarist Gary Clark Jr. and Grammy-nominated and multiplatinum producer, musician, and composer Junkie XL; along with Norwegian pop singer/ songwriter Sigrid's haunting and powerful take on Leonard Cohen's "Everybody Knows," and The White Stripes classic "Icky Thump."

To enter for a chance to win, simply answer the Superman trivia question listed below along with your name, email address, and verification. Then click the "Enter Here to Win" button to submit your entry.



A winner will be selected and notified on February 28th. Good luck!