January 30, 2013: DC Seeks Appeal in "Superman Workout" Case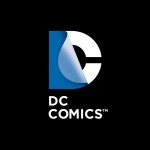 by Neil A. Cole
DC Comics is seeking an appeal in Federal Court in Sydney, Australia in regard to a recent ruling involving the registration of the trademark "Superman Workout" by an Australian fitness company.
In July of 2012, the registrar of trademarks ruled that the fitness company, Cheqout Pty could use the "Superman Workout" trademark on the grounds that the term would not lead a vast majority Australian consumers to believe there was any connection between the fitness classes and the Man of Steel.
However, DC has appealed the registrar's ruling stating that it erred in it's decision and that the word superman has been "utilised, adapted and popularised" to such an extent that consumers would indeed associate the "Superman Workout" with the comic book hero.
"One of the errors in the registrar's reasoning is that he looks at the dictionaries and says there's a reference to the [19th century German philosopher] Nietzsche meaning (an ideal superior being) and a reference to my client's character and he then proceeds on the basis that the Nietzsche meaning will be well known to the population at large," stated DC Comics legal representative, Ron Webb.
"We say the reputation of Superman is such that the likelihood of deception and confusion is there."
Cheqout Pty had previously utilized the iconic Superman "S" logo in it's promotion of the "Superman Workout" but has since taken it down.
Justice Annabelle Bennett has yet to make a ruling on the appeal request.
*Source: http://www.theaustralian.com.au