Win a Paperback Copy of "DC Super Heroes World's Greatest Jokes"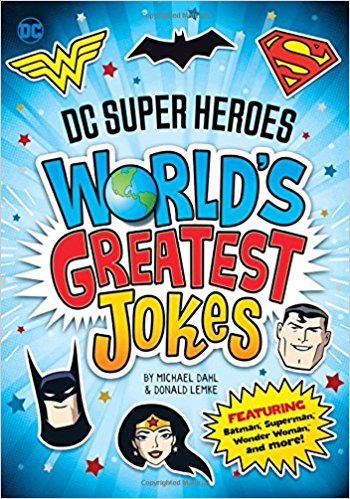 by by Neil A. Cole

The Superman Super Site is proud to offer one lucky individual the opportunity to win a paperback edition of "DC Super Heroes World's Greatest Jokes".

Hundreds of laugh-out-loud jokes featuring Batman, Superman, Wonder Woman, and other DC Super Heroes! Why does Bruce Wayne brush his teeth every night? So he doesn't get Bat-breath! Where do most of the world's super heroes live? Cape Town! Featuring 400+ kid-approved jokes and full-color artwork, this official DC Comics joke book will have readers exploding with laughter! The perfect gift for super hero fans young, old, and everyone in between.

To enter for a chance to win, simply answer the Superman trivia question listed below along with your name, email address, and verification. Then click the "Enter Here to Win" button to submit your entry.



A winner will be selected and notified on January 31st. Good luck!